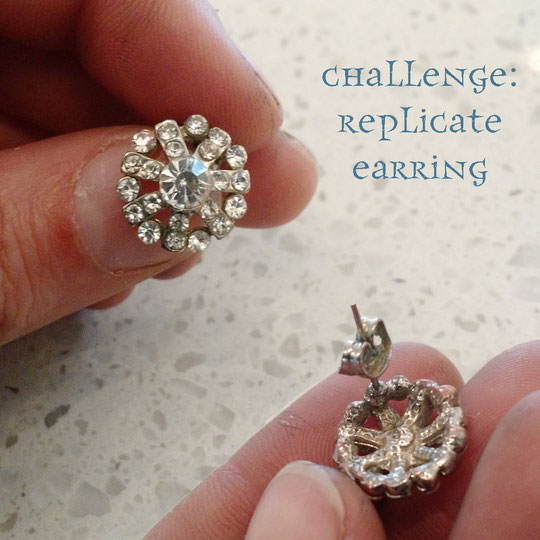 I was brought this single earring. The client requested a replication of it
because it is one of her favourite pair of earrings. Well, I do that! *note that

I have photoshopped me holding a single earring to show both the front and
back, there is only one earring*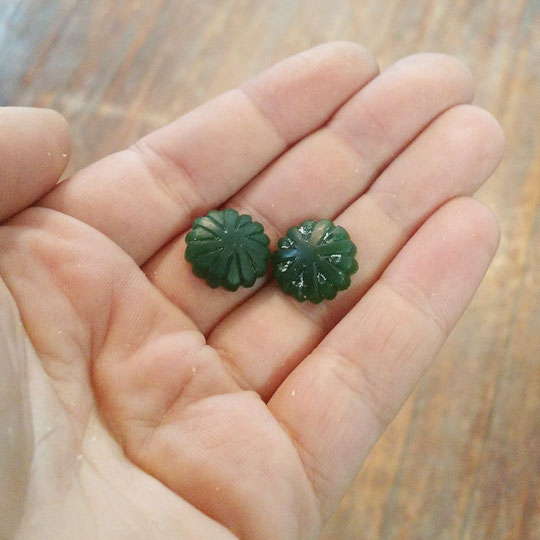 Here is the first step in recreating the earrings – hand carved waxes that will be cast into sterling silver.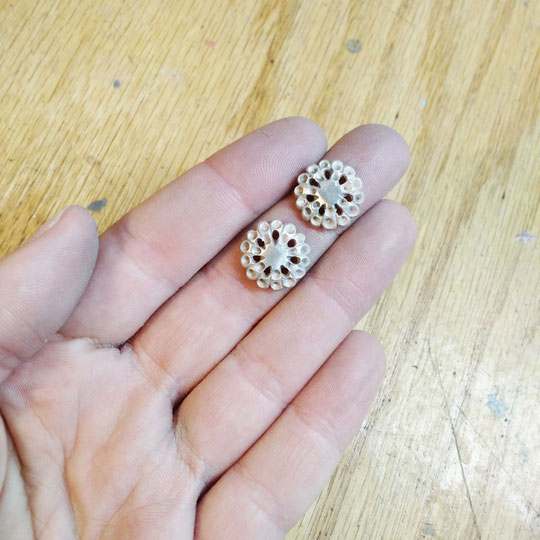 Here they are after being cast in sterling silver!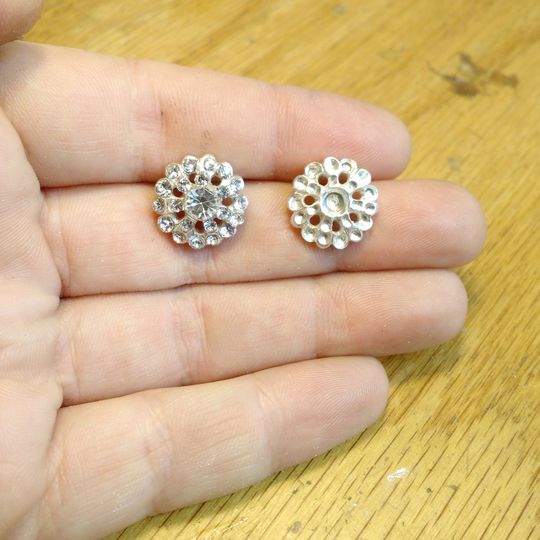 After soldering the earring posts into place each crevice where a rhinestone is going
to placed has to be cleaned and shaped before each rhinestones is glued into place.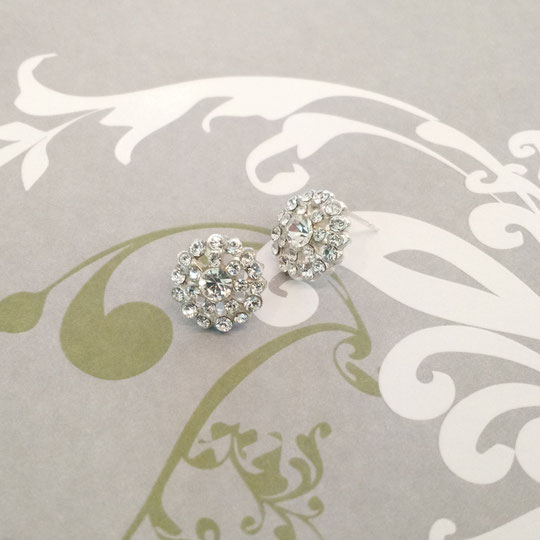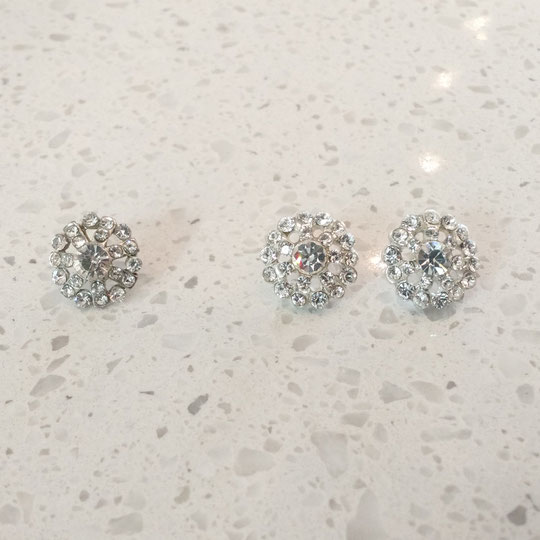 Side by side the original.