A couple of us here at Jewel Envy have doing a little bit of experimenting with adding a black finish to metal surfaces.
Typically patinas such as liver of sulphur or commercially made products like Jax silver blackener can be used to dip the metal in to build up a gun metal/black colour. There is also black rhodium plating, which is applied with an electric current like other colours of gold plating.
Patinas and plating are wonderful for pieces of jewellery that are worn on parts of the body that don't have constant friction – this means that dangling earrings (with the exception of the ear wires) and brooches are ideal; rings on the other hand… since you slide them on/off and other fingers rub against the sides that the plating wears off eventually. How long plating lasts on a ring would depend on how often you are wearing it and just general wear and tear. To get it back to it's original state would mean getting a goldsmith to clean and refinish, but over time it would wear off again.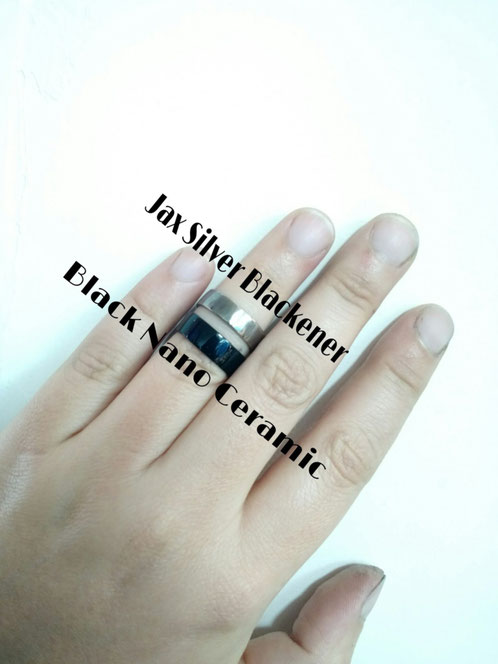 The new product that we have been testing out is a nano ceramic that is applied with an electrical current then heated to set it in place. It is a bit more labour intensive than adding a patina, but just might be a great alternative to adding colour to rings. Now the only thing to do is the wear the sample for a bit to see how it wears.