It has been ages since I have gotten around blogging in these here parts.  I am going to go ahead and blame my neglect to be due to the fact that I am a creature of habit.  Change things up and it throws me out of whack.  I just have to get used to using the computer and working in our new location.  I have to say I am in love with this neighborhood.  Roncesvalles is such a friendly part of the city and I have been enjoying discovering little shops and cafes nearby.  The 7th Sister has quickly become one of my staples, I love dropping in for a coffee, snack and a chat with the lovely Liz or Penny.  Otherwise I have been getting REALLY excited and working hard on several pieces that I am working on for calls for entries as a part of the SNAG conference in the spring.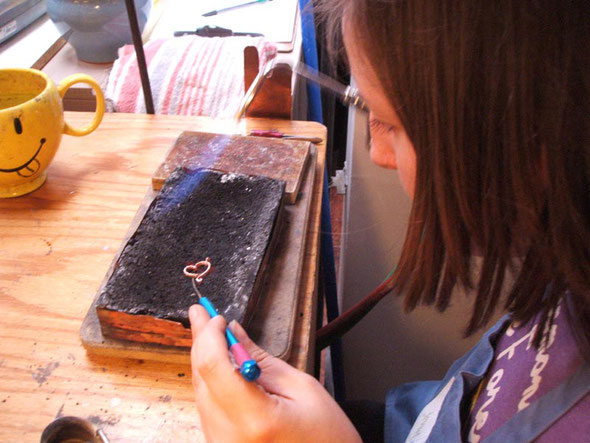 Me hard at work pre-holiday.
I hope that 2013 is going swimmingly for all thus far – be sure to visit the big blue house in Roncesvalles to come check our work or take a class.